A Sims 4 custom content set
This birthday cc sims 4 includes 6 items:
1. CAS paper crown for adults | 2. CAS paper crown for kids | 3.  CAS paper crown for toddlers | 4.  Decor paper crown | 5. Edible galette des rois cake | 6. Decor galette des rois cake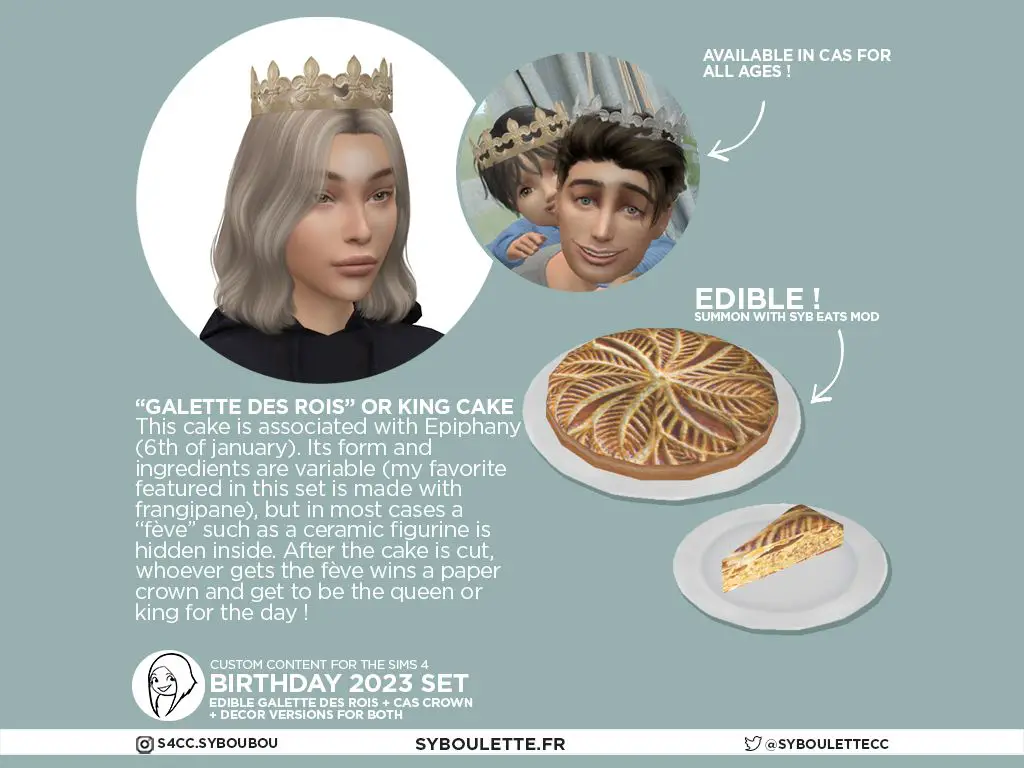 Today is my birthday !
This year, I made the traditional "Galette des Rois" or King cake: since its celebrated on the 6th and as I'm from the 5th, I always get this cake instead of a regular cake. The idea is that there's a piece of ceramic figure hidden inside the cake and the person who gets it get the paper crown and will be the king/queen for the day.
I made an edible or decor version of the cake, and a CAS/decor version of the paper crown. 
Pose of preview pic by David_Mtv
Includes 6 items

Everything is lowpoly and basegame compatible

You'll need SYB EATS mod to summon the cake. 

(make sure to update the mod, delete & replace !)

CAS crown is available for all ages !