This was something I wanted to do a long time ago as I'm from Paris and always loved wall mouldings. I recently received a suggestion from one of my patron that was closed to what I imagined so I finally made it !
This is a build set that will allow you to design your own moulding pattern: they are 3D meshed and available in various height and width, and in 30 colors + 5 wooden swatches. Along, you'll also find arched alcoves and little sloted niches with assorted colors. 
It was also the perfect occasion to add a Louise addon: single tile arched windows, available in three heights. Hope you'll have as much fun making colorful interiors as I had making my previews !
Includes 24 items
Everything is basegame compatible
Everything is lowpoly
All items come in 30 colors + 5 wooden swatches (except the Louise windows which are available in 6 original swatches, same as the previous set, and also because colored windows from the outside would have been weird)
You'll need to enter the cheat code bb.moveobjects to place items inside the niches.
The alcoves and niches are made with window cutout so they will have a white block behind the wall to compensate their depth.
/!\ Note that there will be remaining some small artefacts around the edges of the windows, alcoves and niches  – that's because of the new cutout rule. You'll see the same cracks around EA windows, and for now there is nothing we can do about it, and the best I can achieve…
Please let me know if you encounter any problem with my content or the links !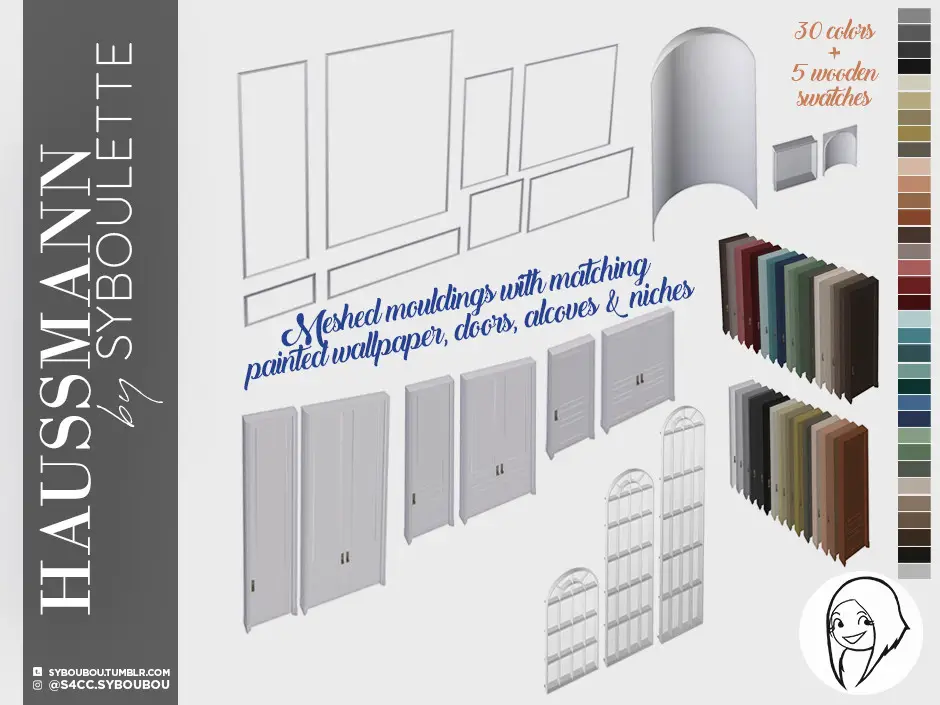 If you like this custom content…
… you can get the matching two tiles windows in this set !