A Sims 4 custom content set
This cc sims 4 includes 36 new items, all low poly & basegame (requires Let's Get Fit mod from Cepzid to be functional – HUGE thanks for letting me use their tuning and animations !) 
Items are generally available in 10 swatches, including an camo swatch to build an army base 🙂
– Build items: Rubber floor tiles
– Functional fitness items: Treadmill, bike, overhead and backsquat barbell, double dumbells snatch, kettlebell swings, pullups bar & rigs, benchpress (will slot on the wall rack or rig) and box jump.
– Decor items: Barbell floor or wall rack, weight plates (pile, floor or wall storage), bottle with towel, gymbag, rings (attached from ceiling or slottable on the rack/rig), Crossfit gym sign, decor dumbells, empty rack with rotated slots, medecine ball with wall ball target, posters, rower, rubber brands storage, illuminated timer, giant tire and a WOD ("Workout of the Day") board.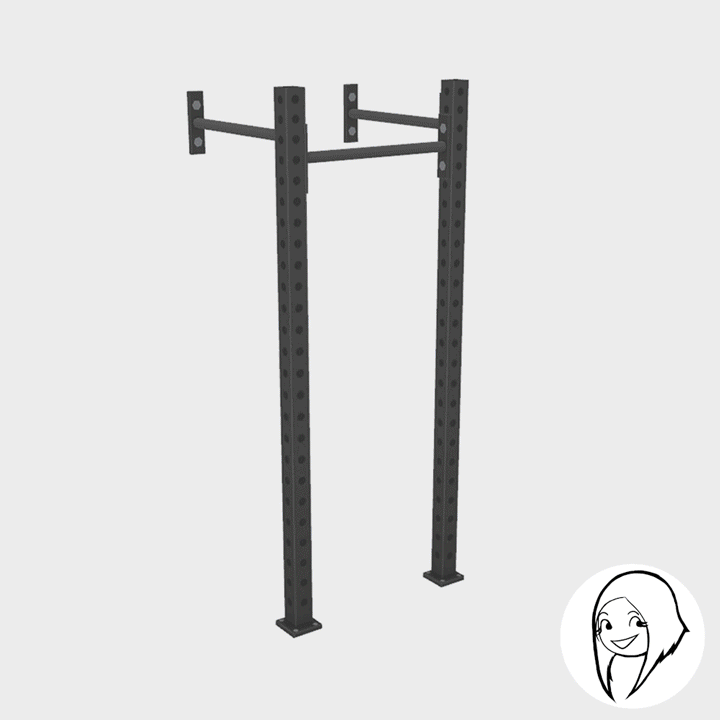 Get ready to get your Sims fit ! 💪
As a crossfiter myself, most of my sims are active and I was tired to use the same items all the time. With the "Let's Get Fit" pack from Cepzid and Hakrabr came new possibilities with awesome animations and functionalities. I first wanted to update my old crossfit set with their tuning but it was one of my first creations and the mesh/textures was so awfully done that I decided to restart everything from scratch, and add even more items.
You can discover the whole collection in my showcase video, and the build will soon be available for download aswell !
You can get the build lot too !