This is a build items with a bit of everything. The inspiration for those is between industrial and Art Deco. You'll find three new skylights, an arch, some wood and metal wall panels and room dividers. It was also the perfect occasion for an addon for the Aurore set: I made the matching single, double and opened doors for all heights !
Everything is basegame compatible

The skylights have functional cutouts
A Sims 4 custom content set with build items
Includes 21 items:
1. Double doors | 2. Single door | 3. Double opened doors  | 4.Arch | 5. Triangulated dome skylight | 6. Wall panel | 7. Room divider |8. Classic Dome skylight| 9. Rose skylight
All items are available for all 3 heigts (short, medium and tall wall)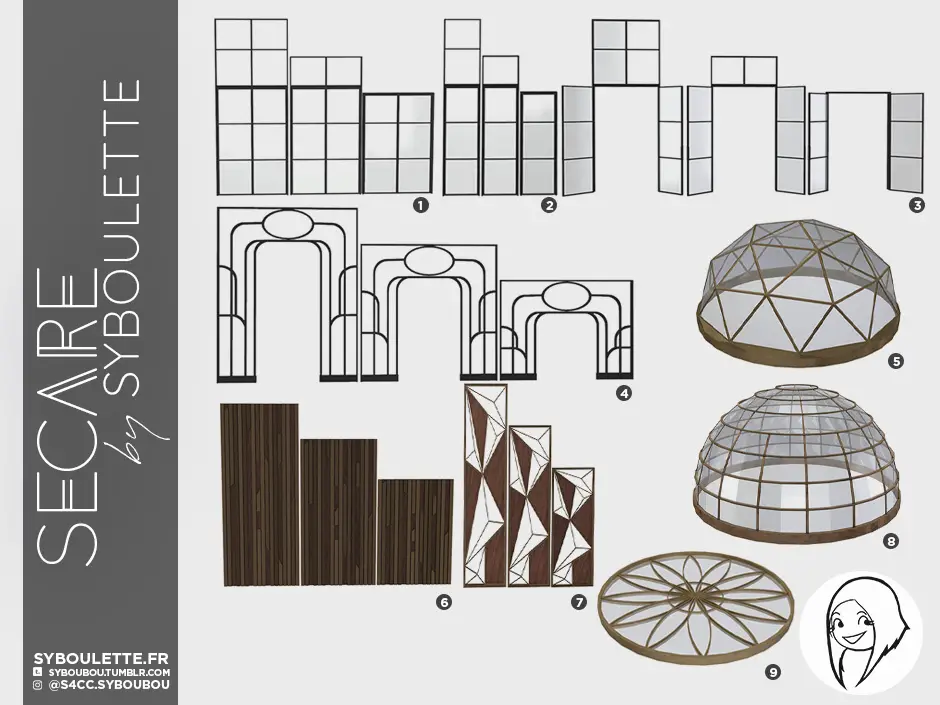 If you like this custom content…
… you can get the matching windows in this set !