Your christmas decorations are here ! This set includes lots of items to prepare your interior for christmas, winterfest or whatever holiday you'll celebrate in the next few weeks.
I made a recolor of Wondymoon tree, which I think is the best I saw so far, and included 150 custom slots with 8 different decorations for full customization. But if you're not feeling like decorating yourself and just want a faster build, you can also use the overlaid decorations. The final touch would be the animated  flashing lights garland, for a truly magical evening !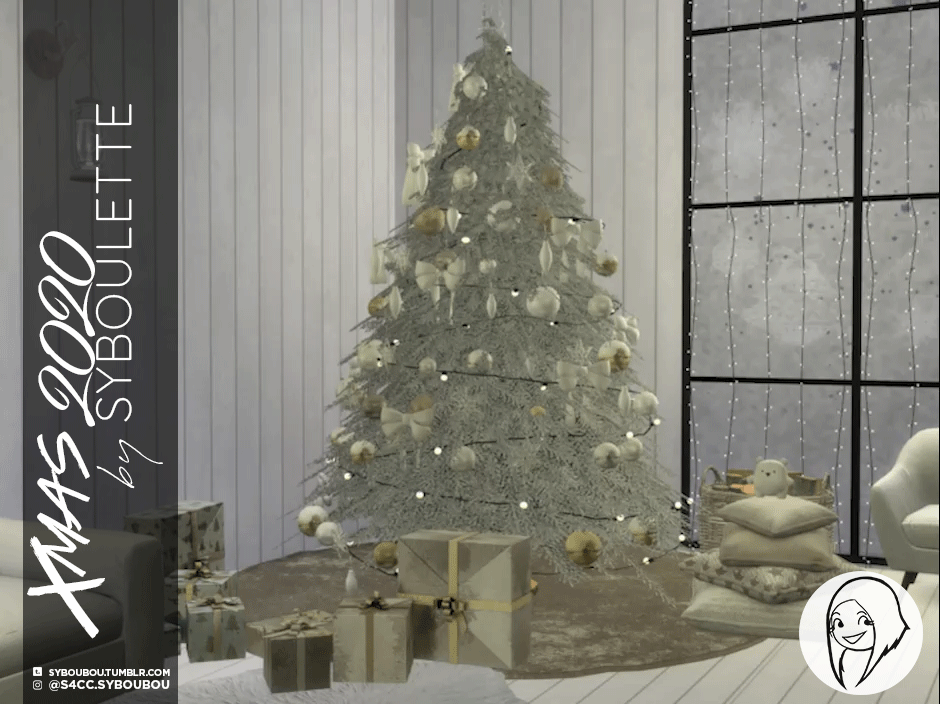 Includes 23 items
All items are basegame compatible except the garland which requires Holiday Pack (a free EP from EA that can be downloaded on Origin)
The firtree is a recolor and will need the original mesh from Wondymoon !
The custom slot means that only the decoration will clip to the tree and every other clutter won't.
The light garland will only blink during ingame night.
Single decoration are low poly, but adding several might ends with high poly tree. Use with caution ! Higher items are the pillow pile (11k) and the stockings advent calendar (9k).