This set offers everything for the Yoga and relaxation enthousiasts. With soft and pastel tones, you'll be able to decorate a yoga room or just make your Sim practice at home !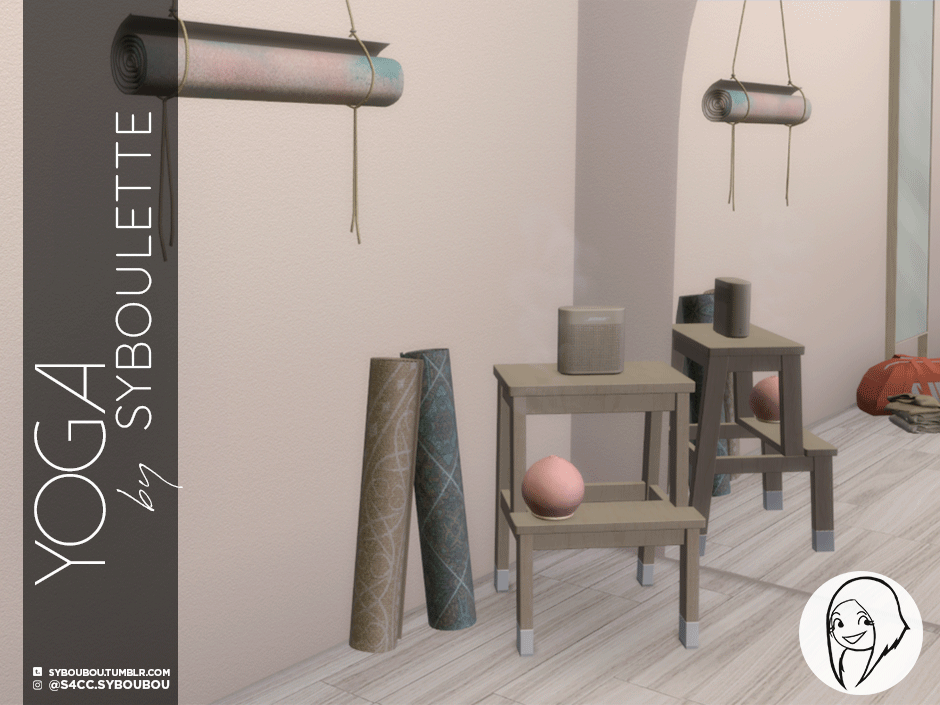 Includes 9 items.
Everything is basegame compatible except the Yoga Mat which requires Spa day game pack.
The meditation stool is also basegame compatible and is decor only, unless you have spa day, then your Sim will be able to meditate on it.
The essential oil diffuser is animated and will continuously emit subtle steam !
Low polycount.