A Sims 4 custom content set
This clutter cc sims 4 includes 14 items, basegame compatible and maxis match.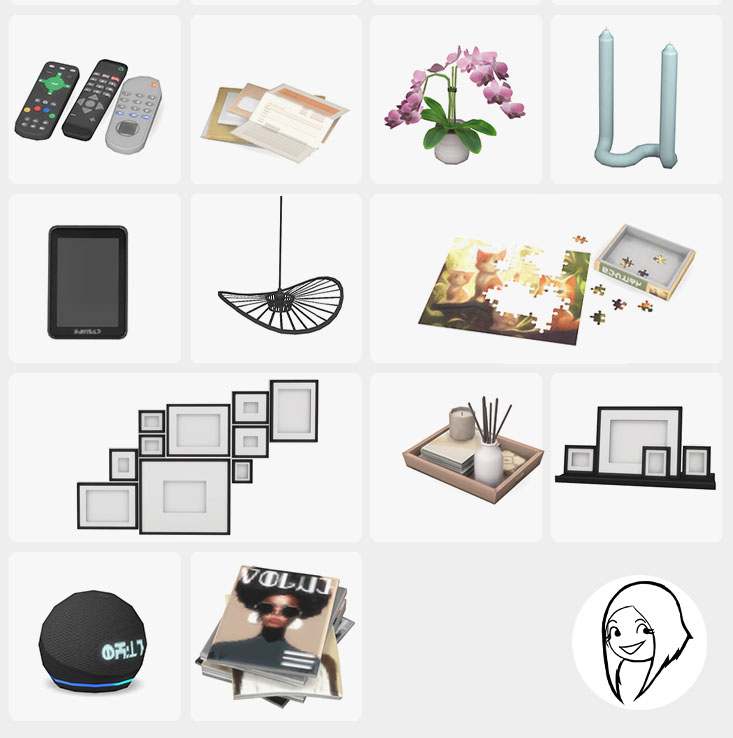 Clutter decor: Remotes control, letter and mails, orchid flowers, functional candles, puzzle game, coffee table tray, magazines pile
Electronic: Llamazon echo speaker, Simdle e-book
Light: Ceiling lamp for all 3 heighs 
Decor: Functional photo frames
Introducing the Life Livingroom set, designed to infuse your Sims homes with a touch of authentic lived-in charm! From scattered magazines and unfinished puzzle letters to stacked invoices and casually placed TV remotes, this collection captures the delightful clutter that mirrors real life. 
Transform your Sims living spaces into cozy, relatable havens where the little messes and everyday moments tell stories. Add a dose of realism and vibrant animation to your interiors and let your Sims experience the beauty of imperfection and the warmth of a truly lived-in space !