A Sims 4 custom content set
This cc sims 4 includes 15 items:
– Build items: textured geometric wallpaper with 44 swatches
– Comfort: Double bed (+separated frame and mattress ), rocking chair
– Surface: Bedside table
– Lighting: Wall lamp
– Plant: Vase with plants
– Decor: Magazine pile (8 covers), alarm clock (glow at night), charging phone (left & right version), frame (6 pictures x 5 frames), standing mirror.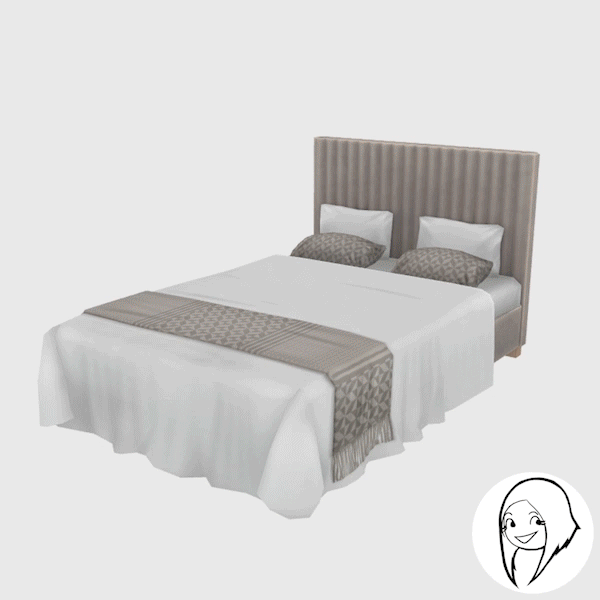 Includes 15 items
Everything is basegame compatible (except the rocking chair that needs Nifty Knitting DLC but a basegame non-rocking version  is also included)
Everything is functional
You'll need Sunrise mod from Lot51 for the alarm clock to be functional 
Everything is lowpoly
Do not remove the double bed package from your mods folder as it contains the textures for the separated mattress and bedframe to avoid duplicates
The charging phone is attached to the wall, you can use alt and hover close to the wall to place it at the right height
or
Check this page to learn how to install CC or if you encounter any problem with my content. If it doesn't solve your issue, please join my discord.